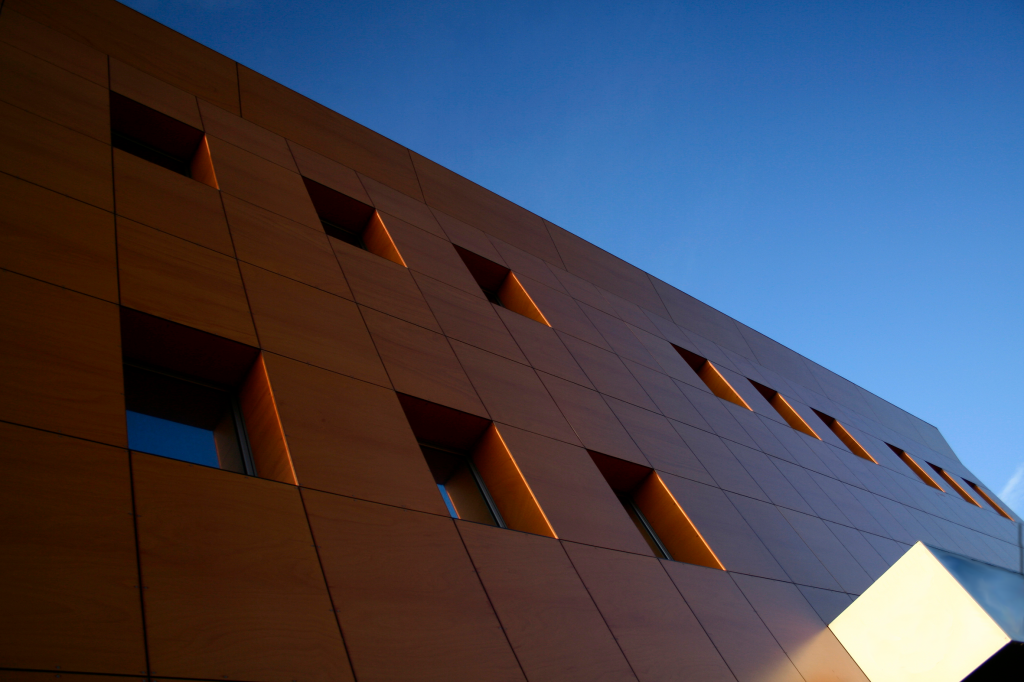 The Minorca Bit Centre (Baleares Innovation and Technology) is a project promoted by the Government of the Balearic Islands, with the support of the Minorca Island Council. It aims becoming a platform for setting up and developing the Information Society in Minorca. The Bit Centre is mainly focused on acting as a magnet for innovative talent by setting up technology transfer networks, as well as promoting regional development, adjusting it to the new business models.

The Bit Foundation is the entity responsible for managing both the Minorca Bit Centre and the Parc Bit. These are closely related spaces where technology-based entrepreneurs and companies are expected to come together in order to promote the technological boost of our islands.
Services
The services portfolio of the Bit Menorca Centre includes:
• Support program for technology-based entrepreneurs for the creation of innovative companies.
• Support program for companies settled on the island of Minorca for launching RDi initiatives and international collaboration.
•Business Innovation boost program in the island of Minorca.
•Dissemination and promotion of the interest for science and technology among the training sector and the whole society.
"Emprenbit" Programme for companies located in the business incubator
Support services:
• Business plan advice
• Support in the partners search and business and technological cooperation
• Training in business management
• Networking sessions
• Advice in the analysis and projects drafting.
Advantages:
• Free project management services
• Facilitating the networking with other entrepreneurs and business owners.
• Access to common facilities of the Bit Centre
• Costs savings.
Programmes for companies in Minorca

In addition to the services offered to the companies located in the in business incubator, the Bit Minorca Centre also offers the Business Support Program for the companies of the island of Minorca in the implementation of RDI and international collaboration; as well as the Business Innovation Boost and Promotion Minorca Programme, which are available for all minorcan companies.
[/vc_column_text][/vc_tta_section]
The CenterBit has been designed to offer a complete, quality business space, with modern infrastructures in a pleasant environment that fosters the relationships between all the entrepreneurs and companies. All facilities are available to the companies present.

Collaborative incubator
An open space for 10 teams of entrepreneurs, with flexible modules offering option for growth.Meeting rooms. There are several meeting rooms with a capacity from 4 to 12 people.
All furnished and equipped with videoconference devices, Internet access, screen, and projector. Auditorium.Offering a maximum capacity of a 100 persons for conferences, seminars and all types of events. It has equipment for simultaneous translation (two cabins), sound and video system as well as an extra space for coffee breaks or cocktails.Multipurpose room. For meetings, presentations or workshops up to 25 people, includes videoconferencing service, projector with screen and board. Office .Networking space offering an open kitchen and dining area. The Entrepreneur Support Office. Provides support and advice on launching new business ideas.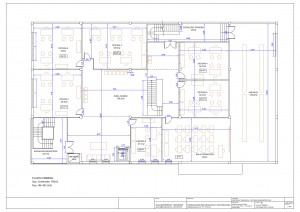 Physical incubator. Space for individual offices with modules from 30m2 to 50m2. Each one has an independent access to all the services and facilities and can be linked. Office rental.Space for rent of individual offices from 30m2 to 60m2, furnished. Networking space.Named The Plaça del CentreBit, this open area was designed to host networking sessions, talks, meetings in a casual style. Classroom.Is a computer room for a maximum of 15 students (1 computer per student) , includes sound and video equipment as well as a whiteboard. Archives Space for storing archive documentation.

Reception
By the main entrance you will find the reception and administration office, opened to public from 9:00 a.m. to 2:30 p.m, provides all the information about our services, programs and companies located at the CentreBit . Companies .4 companies have their premises on the ground floor of the CenterBit: Infotelecom, Sistemas Menorca 01, Tao visual and Binary. Basement This area is a space for industrial experimentation with high ceiling, divided into 8 independent workshops with an area from 40 to 88m2 each and completely furnished.
Business incubator
Incubation models
An open space that allows to accommodate up to ten teams of entrepreneurs (with a maximum of two representatives per team). The whole room has free high-speed Internet connection, both for Wi-Fi and cable. The room also has a photocopier and outdoor interphone service.
The entrepreneurs, after validating the business model, will have private offices of between 30 and 50 m2, from where they can grow and consolidate their business project. All the offices are equipped with furniture. Each module must function independently with the telecommunication and energy services and facilities.
Entrepreneurs who wish to do so may request the accompaniment of a mentor during their #Emprenbit itinerary in order to strengthen support services for entrepreneurs and companies with the experience of an entrepreneur in the sector.
Prices and conditions
Space per SME Price Validity Bonuses
The rental price of spaces in incubation regime for the two modalities provided for in the #Emprenbit Menorca Program are:
Business spaces
Price
Validity
Bonuses
#EMPRENBIT Program

Collaborative incubation
30 €/month

Up to 12 months

N/D
Physical incubation
6 €/m2/month
Up to 36 months
75% (1st year año) 50% (2nd year) 25% (3rd year)
Physical incubation: industrial premises
1,5 €/m2/month
(Promotion 2019)

Rent business spaces

Office
6 € / m2/month
Mentorización: 25% (1st year) 15% (2nd year)
Industrial Premises
1,5 €/m2/ month
(2019 promotion)
Work place
80 €/month
(2019 Promotion)
2nd y 3rd table 25%
Hire Auditorium
47 €/h
100 pax
Multipurpose room rental
24 €/h
25 pax
Rent Plaça CentreBit
24 €/h
40 pax
Rent Meeting room
15 €/h
10 pax
*Prices include access to the space (work or rental premises) and use of the common spaces of the building (meeting rooms, auditorium) with the limits established by the contract.
* In the modalities of physical incubation and consolidated companies, the prices do not include the costs for the Internet, nor the consumption of electric energy that will be invoiced monthly together with rental fees.
* The business mentoring program will be offered to companies based on the incubation projects.
| | | | | |
| --- | --- | --- | --- | --- |
| Space / room | Hours use included by contract | Excess cost / hour | Capacity | Equipment |
| Meeting rooms | No limit use (maximum of 4 h / day and a maximum of 3 days in a row) | — | 4-12 people | Screen and Internet access |
| Kitchen / dining room | — | — | 12 people | Fridge, microwave, coffee and sink |
| Auditorium / Press | 12 h/ year | 47€/hour | 100 people | Projector and Internet access. Simultaneous translation equipment |
| Multipurpose room | 16h/ year | 24€/hour (connexion cost is not included) | 25 people | Projector, video conferencing and Internet access |
Adress:
Contact:
Address: Polygon Industrial, La Trotxa. Avenida de es Camp Verd. No. 4. 07730 Alaior – Menorca
Phone: (+34) 971 17 77 09
E-mail: menorca@fundaciobit.org
Public opening hours: Monday to Friday from 9 a.m. to 2:30 p.m.
Each company located at the CentreBit has its own special biometric and intercom access as well as opening hours.